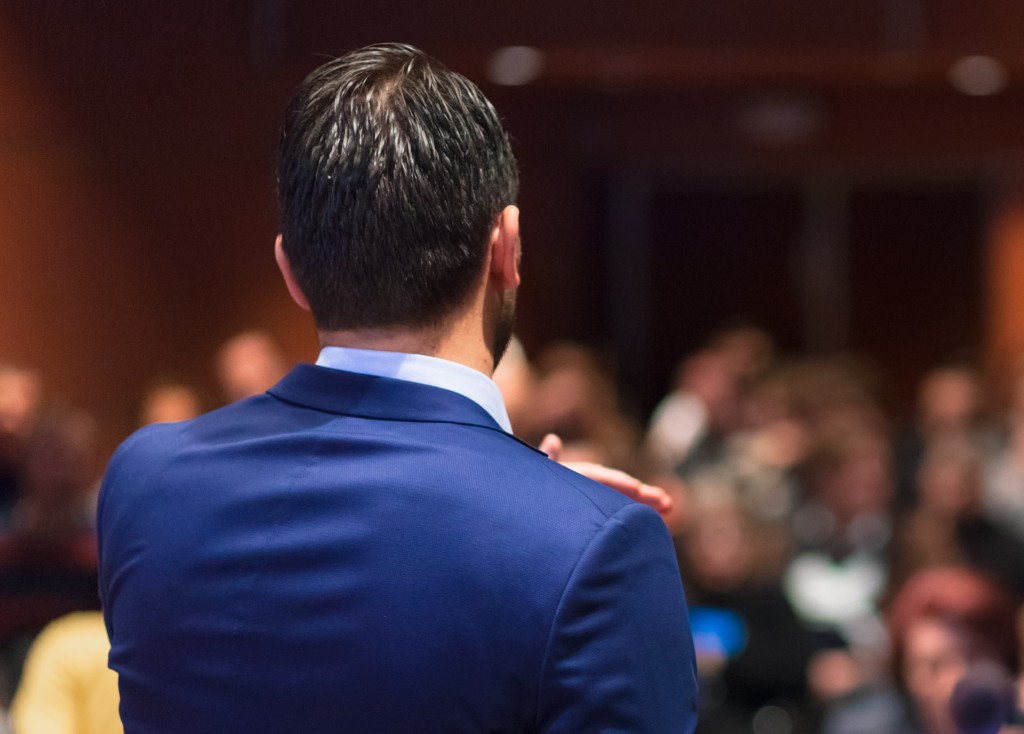 Webinars – live, real-time, do-it-without-a-net webinars – are hands down the best medium for any corporate evangelism program. Let's get right to it.
Get in someone's face.
Now that I've got your attention, here's what I mean. Corporate evangelists benefit from sharing a point of view, perhaps even sometimes addressing controversy or adversary. An audience hearing a real voice can hear your tone in a way that doesn't happen in written form. You may also say things in a way that you'd never write.
Here's an example: "You know, I reeeeally like the people over at XYZ competitor, and I've got a couple long time friends that work there. But…and hear me carefully now…their software is <fill in the blank>, and I think there's a better way to help you."
Increase the frequency of your market touches, even if you still travel.
I've been that road warrior. Some people love it, but I love my own bed and the guitar that doesn't travel with me more. The power of virtual is that, if you want, you can be a voice to the marketplace many more times in a year, even if you do NOT cut back on your travel.
Reach the nooks and crannies.
We all get it that virtual presentations can include participants from far away. I don't care how many cities you hit on a road tour, though, there are many places that still wouldn't be on your itinerary, usually because they're not quite strategic enough. But there's a massive shift going on – the interwebs mean that cities like Boise, Idaho are becoming pockets of innovation.
Be topically specific in a way that you can't be at an in-person conference.
There are couple ways this bubbles up. First, when you speak at a conference (or a bunch of them), you have to speak that audience in their language, and sometimes you don't get to tell your whole story. The second way is that most organizations have some subset of customers who could be addressed but it isn't a large enough segment to warrant getting on the road for. Either way doing some "corner case" topic is easier and less expensive when it's virtual. Need a business case? Check out the recording of 'Create better value with programs versus one-offs' for a practical how-to.
Test out new material.
Before EventBuilder I was a full-time professional speaker for a decade, and what's one thing you learn either by painful experience or from fellow professionals? You think twice before testing out a new joke or story in a marquee gig. And just because you are doing a virtual gig doesn't mean it has to be a massive affair – you could limit the invitation so that you have a smaller crowd. Key here, though, is that you want connection and feedback (otherwise you could just send someone an mp4 – see the next point).
Connect with instead of talk at.
Any YouTube video or whitepaper can deliver infobarf. Real time connections, though, uniquely give you a chance to listen, learn, and adjust. To be fair, you can do research on how someone received the message in your YouTube video (and by all means, I'm not saying not to use YouTube), but there's nothing like real time communication to accelerate that. Too, as mentioned before, a human voice (if not you on video) offers a whole new dimension to that connection.
Say what the marketing people won't write.
What gets published in a marketing context usually has to have some measure of decorum, right? The point here isn't that you can be anything less than professional, but there are times when you can express an aspect of your value in a way that you wouldn't put in a marketing or sales piece.
Here's an example: I've been in the webinar business 18 years, and one thing you know when you're part of a lot of virtual events is that often very senior executives are actually pretty crappy webinar presenters. Why?
Sometimes it's because they insist on doing things their way instead of a way that could improve how they connect with the audience (e.g., all sitting in a conference room talking at a speakerphone).
Sometimes it's because they trust their in-person stage charisma too much, not realizing that a new medium (a new stage) requires a different way of doing things (optimization drives valuation!). So they might skip a rehearsal or show up right before go-live instead of logging in early for a tech check.
So in the conferencing/webinar business (as an example), what marketing person is going to write a blog post or marketing piece that says, "Our event services team knows how to work with egotistical, time-pressed execs who think they're better than they are?" (there's only one that I know about <wink>)
The corporate evangelist, though, might be able to pull off your version of that in the right setting, and sometimes that's something you say in a presentation that you don't write.
The bottom line
The corporate evangelist is part storyteller, part keeper of odd knowledge, part rabble-rouser, part marketer, part salesperson. One thing's for sure: the real time nature of webinars has the opportunity to be an indispensable part of the communication portfolio. And if they're not, perhaps you're leaving money on the table.