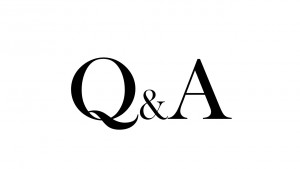 Today's question comes in from Eduardo, and it's a frequent question. Here you go, Eduardo.
Eduardo, there isn't, IMHO, any secret sauce here. If you don't know what problem you solve for who and how to communicate that, it doesn't make any difference what medium you communicate it through.
Webinars do, however, have two advantages over other media – they have a lifecycle that can be used to gather information in stages and they can be live (interactive), which means you can dialogue with your audience.
Check out this session to see some ideas for dialing in your message.
Start with general direct marketing best practices
Direct marketing is classically about "rights" – right list/audience, right message, right offer, right timing. Email is no different, and invitations for webinars, webcasts, and virtual classes are no different. That said, there are a number of common places I see promoters fall short (keep reading).
Remember that your goal is the next click
Unless you've got something sophisticated in place, an invitation takes an invitee to a registration page, and the process isn't done until someone registers for your webinar. Looking at invitations in isolation isn't wrong, but it's incomplete. The purpose of the invitation is to get the invitee to click to the registration page (which then bears the burden of converting them to a registrant).
Make the "from" line someone they (might) know
Preceding someone reading your email invitation is them opening it. Generally speaking the "from" line is where recipients judge whether or not to even read the subject line. An old best practice is to have that be from someone they know). That's why you see invites from the CEO or VP of Sales or Marketing. It does not mean that a recipient who hits "reply" now has the CEO's email address, but it catches their attention.
Front-load value in the subject line
An email's subject line is where recipients then make a decision whether or not to open the email. If possible, answer "what problem are we solving for who" as early as you can since a recipient's email client may cut off the latter portion of the subject line.
Focus on "how to" value
There are exceptions to this, but remember, even if you're not charging someone to join your webinar or class, they're still paying you with their time, so think about what you need to offer for the "asking price" that you're charging. This will be different depending on what the purpose of your webinar is, but a general safe bet is to promise to show them how to do something that is pragmatic and applicable. In other words, your value is, "How to…"
Send both HTML and text email
HTML email is commonly accepted by recipients, but it's not a 100% sure bet, and sometimes an email client that is enabled to see HTML strips out images. It's best to also utilize text – at very least knowing what your email will look like if the HTML and/or images are wonky.
For what it's worth, EventBuilder's Gateway for Skype isn't an email marketing engine, but it sends both HTML and text for confirmation and reminder emails...you're not on the hook for making an either/or decision.
The bottom line
To be fair, I am not a hardcore email marketer, so take this with a grain of salt. However, having done a lot of it and being part of teams that manage thousands of events per year, year after year, I've got deeper-than-average exposure. Since email is a primary invitation vehicle, take advantage of those who publish on the topic such as this search.
And one thing is worth repeating – what I said in the opening paragraph is important: webinars are a unique opportunity to engage and gather information. Don't let that go to waste!