If you're a fan of GoToWebinar, you're in luck!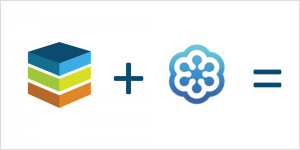 We've been blessed that the GoTo team at LogMeIn (the artists formerly known as Citrix Online) has been a client and partner now for more than 10 years. So this month we celebrate!
In addition to doing a fun current series about online meetings, this month EventBuilder is hosting our own series on presentation skills with GoToWebinar (though if you if you know us at all you'll know it'll be useful even if you don't use GTW).
9 Ideas for When You HAVE to Put All That Text on a Slide (design and delivery skills; 12 Apr 17)
Why? Because sometimes you don't have any way around it and you might as well improve your impact. (the recording is now in the Library – minimal registration required)
5 Engagement Tactics Using 5 Different GoToWebinar Features (delivery skills; 19 Apr 17)
Why? Because sometimes a skill and a tool match perfectly. Oh, and if you think one of them is "use a poll, think again.
Virtual Presentation Skills for Business Professionals (combination of skills; 26 Apr 17)
You may not be a professional presenter, but you are a professional who presents.