Recent Articles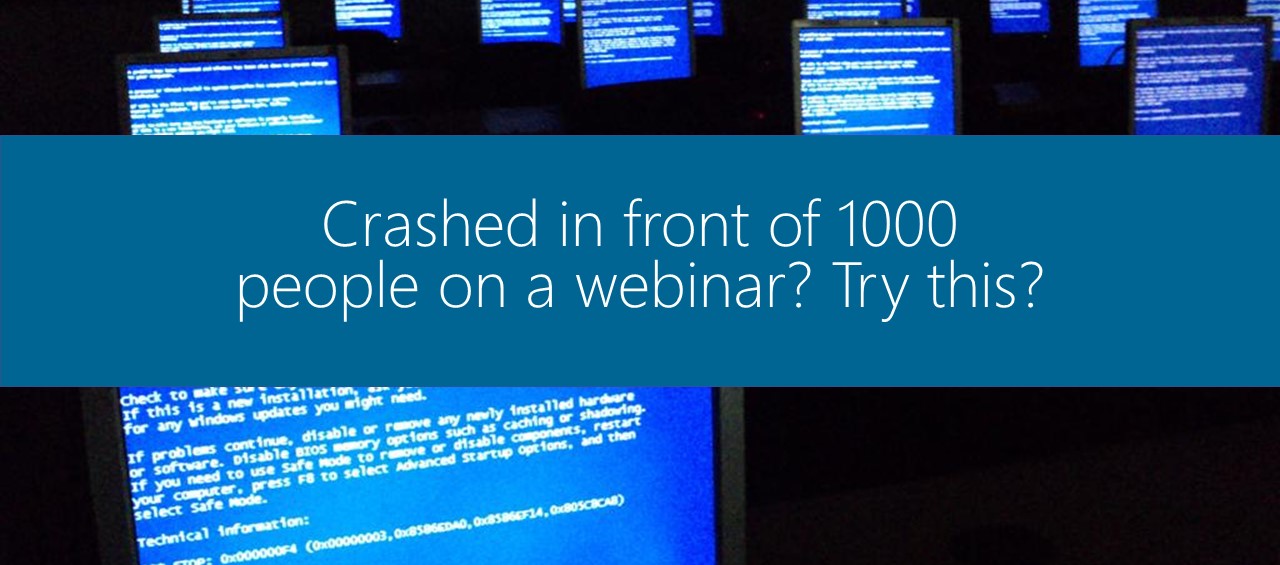 You're in front of 1000 people doing a live demo. Your computer takes the proverbial dump. Now what?
---
You won't have to have attended many web seminars to find one, if not most, are the equivalent of boring online slideshows. This isn't the fault of the medium...it's the fault of people.
---
Two facts are true for any performance:
1) The show must go on
2) Life goes on independently of the show
---
Engagement is a hot topic. Web site developers, human resources & L&D folk, and even webinar presenters...all realize that in today's change-the-channel world, we've got to get and keep attention. Or we lose.
---
If you can believe it, my new partners insist on writing consulting proposals in PowerPoint, and then using the proposal for the presentation. Any suggestions on how I can convince them to avoid this practice? -Steve H.
---
Unlike eleven years ago when I started in this business, web conferencing is quite reliable. But often the internet itself, is not. The good news is that with 700 or so online presentations in the bag, I can tell you assuredly that it's quite rare to have a problem.
---
One reality of most webinars is they aren't moderated by professionals with experience in being a moderator, emcee, or host. This isn't an indictment, just an observation that leads to a couple ideas you can use to set yourself up for success. If you're speaking at a webinar, do yourself a favor:
---
Last year's research into online presentation best practices shows that people hate it when you start a webinar late.
---
I was recently watching a TED video and the thing I found most interesting for once wasn't the video itself...it was a comment below the video where a viewer rated the presenter as "long winded."
---
If you're curious about how to promote and deliver engaging webinars, this short survey is for you.
---