NW Virtual Partners LLC (dba EventBuilder) has completed the acquisition of 1080 Group's assets and welcomes Roger Courville to the team as the Chief Content Officer.
A 17-year veteran of the conferencing industry, Roger will continue to speak, teach, and write. He also brings leadership experience from startup to Microsoft, including successfully landing $2M when he left Microsoft and co-founding Corvent (acquired by Intercall).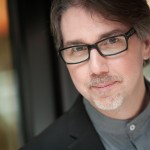 "I am excited to be back on a team, especially one with such deep experience in virtual event production across multiple platforms," Roger said.
"I like to think of us together telling customers, 'It doesn't matter which car you drive -- we're your pit crew so you can stay focused on your strategy and skills.'"
In the near future look for Roger to lead a series of webinars and thought-leader interviews with a variety of leaders in communications. Please join us in welcoming him to EventBuilder.