12 Gift Ideas For People Who Work From Home
Is your favorite remote employee in need of some excellent swag for their home office? Since 100% of us here at EventBuilder work remotely, we gathered our must-haves to create this ultimate gift guide for the work-from-homers on your list.
The Practical One
Is their headset old and taped together, a leftover from the pre-pandemic era? Then it's time for a cool new wireless one!
Wireless Headset: Talk untethered with this Jabra headset, optimized for Microsoft Teams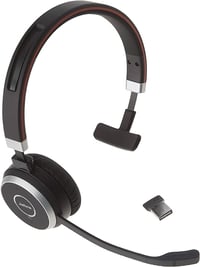 Lauren, EventBuilder CEO: "I might buy it next for myself!"
The Fidgeter
For the two-track brain types on your list (uh...raising my hand🖐️), give them the gift of focus with these ideas.
Desktop Fidget Tool: The adult equivalent of a fidget spinner, this one offers multiple ways to keep your recipient's two brain tracks operating in harmony.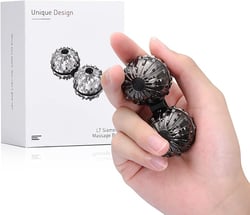 Renée, EventBuilder COO: "A must have for me, I need something to fidget with in my hands while I'm on meetings to help me focus."
Wobble Stool: The perfect companion for that standing desk they got last year.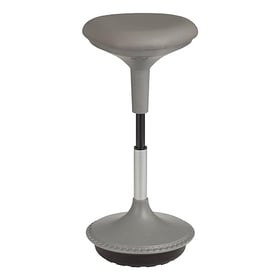 Karen, Content Creator: "I find regular desk chairs confining and uncomfortable. The less confined I am and able to move around, the better I think. My wobble stool is perfect!"
The Health-Conscious One
Foldable, Under Desk Walking Pad: Keep 'em movin' with an under-desk walking pad. Help them maintain their exercise plan even when the weather is terrible and it's dark at 4:00pm.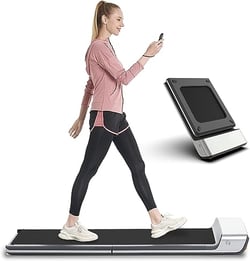 Crystal, Senior Event Producer, Event Services: "I love my walking pad because it allows me to focus on my health, even on days I can't get outside. Just slide it under the desk and get to walking!"
Desktop Fan: USB-powered desk fans are a summer must-have for the temperature-challenged on your list, and great for a quick cool-down after putting away your walking pad.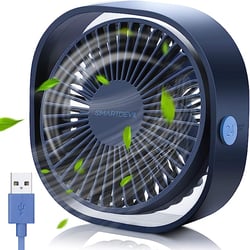 The Work-From-Home Roamer
Wireless Mouse: More comfortable than a laptop track pad, a wireless mouse lets them take their computer off-leash.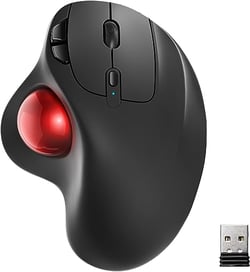 Laura, Event Services Program Manager: "A wireless mouse gives me more flexibility to work comfortably from any spot in the house!"
The Gotta Be Comfy One
Foot Rest/Support: Very few things feel as good as a nice, squishy-but-supportive place to put tired feet. Bonus points if it's adjustable!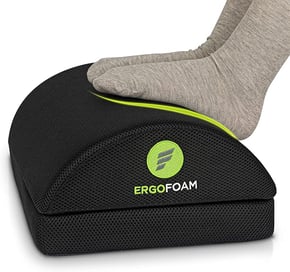 The Cozy is KEY One
Wearable Blanket Hoodie: For the "runs chilly" person on your list, a wearable blanket hoodie. Stay warm and carry on.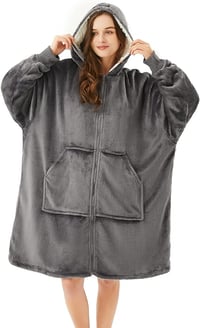 Desktop Heater: Why crank up the thermostat for the whole house when they can keep your fingers warm right next to their keyboard?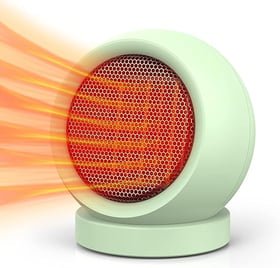 Adrianna, Senior Event Producer, Customer Care Agent: A desktop space heater and wearable blanket make my workspace warm and cozy while still allowing me to move around and get work done without being restricted.
Heated Foot Warmer: Never let icicle toes keep them from concentrating ever again.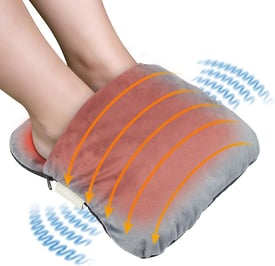 Fingerless Gloves - Made by hand with love by Customer Care Manager, Zoe Head. There's always room for handmade gifts!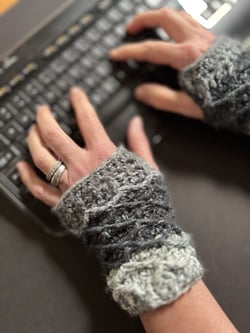 Nicole, Software Success Manager: "One of my top home-office essentials is a pair of fingerless gloves that weren't store-bought but made with love by a colleague. When my office turns into an icebox, throwing on those crocheted gloves and a heated spot for my feet is the perfect way to stay warm, happy, and totally in the work zone."
The Zen Seeker
Loop Earplugs: Noise is a work-from-home occupational reality. Dampen or block out ambient noise (lookin' at YOU, leaf blower people!) with these low-tech-but-awesome earplugs.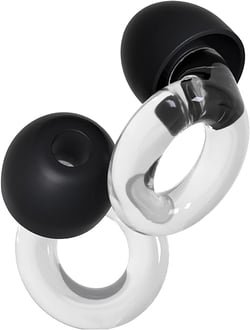 Karen, Content Creator: "Love my Loops! They're super handy when my family is home watching TV, etc. while I'm working. I'm still aware of what's going on around me, but I'm better able to stay focused."
The Pet Lover
Desktop Kitty Bed: They just want to be with their person, directly in the way of whatever their person is doing. Solve that issue with a desktop option.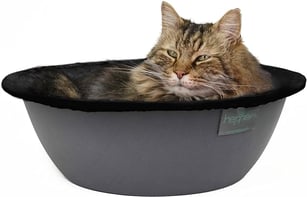 Lauren, EventBuilder CEO: "...so my kitty can sleep next to me instead of on my keyboard.
Mascots Sold Separately
Here we see EventBuilder mascots, Joey and Chandler, vying for the power position on CTO Robin's desk. Get those kitties their own desk buckets, Robin!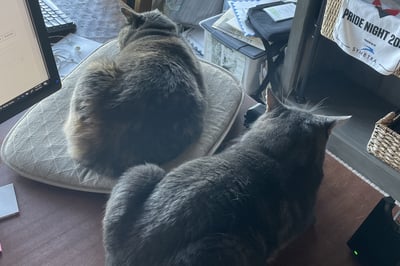 Enjoy Shopping and Happy Holidays
We had fun putting together this list for you! Give your event organizers the gift of EventBuilder software and services, and add the essentials to Teams and Teams Live Event you need for full-scale, professional webinars and virtual events. Get connected with us today!