The Insider's Guide to Virtual Event Audience Engagement
What increases audience engagement and participation, and what types of questions give you the best data to understand the impact and ROI of your virtual events?
Download our newly updated guide and find out!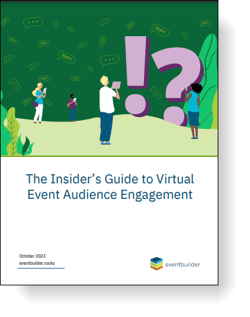 Learn the secrets:
Why surveys and polls improve your virtual events.
Survey design and methodology.
Using your virtual events to generate leads.
Sample event survey questions, event poll questions, tips for Q&A and panel discussions, and more!
Get more audience engagement from your virtual events and webinars today!