Organizations tend to get professional services assistance for one of two reasons: they can't do something or they don't want to.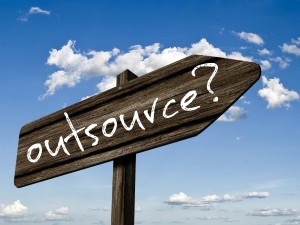 There are variations of those, of course (such as "we want a backup plan").
As you explore whether it makes sense for you to hire a team to help with your webinars, webcasts, or virtual classes, it pays to do your homework. What follows are questions – in no particular order – to prompt ideas and discussion as you figure out what is right for you.
Do we have the technical/personnel resources in-house to serve our needs?
To be fair, conferencing solutions are easier to use now than when we started in the business two decades ago. Still, often the unique needs of online events are sufficiently different from day-to-day online meetings to warrant a different type of expertise.
Do the requirements for our webinar program extend beyond what a video/web/audio conferencing solution does?
Following from the first question, it doesn't usually take organizations long to have requirements that impact labor expense that goes beyond "do a webinar and push the record button." The list could be long, but examples include ongoing recording/asset management, reformatting/repurposing content in other digital formats or outputs, reporting and analytics, presenter coordination and training, etc.
Do we have the technical/personnel resources, but we need to dedicate them (or already have them dedicated) to other projects?
If personnel are already allocated to projects, what is the priority of those projects versus your webinar program? A "build/buy" decision may not be a function of ability but priority.
Are we prepared for seasonal or peak-loaded webinar activity?
Online events tend to be seasonal like offline events do, which means that your staff will have more idle time during holiday weeks and seasons. Similarly, B2B webinars tend to be executed on Tuesdays, Wednesdays, and Thursdays, creating a need for more labor during peak times and less during off times. The result – difficulty maximizing the "billable hours" of your investment in labor.
Will outsourcing free us up to focus on things that only we can focus on?
There are a long list of tasks that only you or your team can really own (e.g., messaging, content development, list selection and promotion, etc.). Others might easily be outsourced so that more of your team's time can focus on that which is impossible to (or difficult to) get help with.
Is our need a one-time event or campaign or an ongoing initiative?
The significance of this question will shape how you shop for services (take it from someone that's been at this 17 years). If it's the former, you are more likely to emphasize purchasing 'a set of tasks'; if the latter, it's more likely that you'll emphasize relationship.
Do we have the budget to allocate for risk mitigation?
Often the most expensive part of a webinar program is promotion. If key production personnel are unexpectedly absent, someone needs to cover or you risk wasting some (or all) the money and effort you invested to produce and promote the program. Having equally-capable players who can take over a project is an expense.
Can outsourcing help reduce our liability?
If you mess up a recording, you "eat" the cost of fixing the mistake. If a vendor blows it, they should be willing to make good. Remember, insurance isn't there because you plan to have something go wrong. But stuff does go wrong occasion. Dealing with the odd exception is expensive (in time, money, reputation or good will, etc.) if you haven't planned for it.
What is our 'severability' if our priorities change?
A change of strategy often results in a change of which programs are funded and implemented. Severing ties with a vendor is as simple as not renewing the contract. Laying off or re-allocating personnel? Not usually so simple.
How do we want vendors to value us?
Broadly speaking there are two types of vendors – those who execute tasks and drive efficiency so they can deliver cheaply, and those who get to know you so they can anticipate your needs and make your life easier. Neither are wrong, and it is not a foregone conclusion that the second option is expensive (Key: Do they develop processes and technologies that help keep prices reasonable without sacrificing quality?).
Why might relationship be important? Because the big time-suck in professional services is exception management. Commodity-oriented vendors try to manage this by nickel-and-diming you for stuff that doesn't fit into a neatly-defined box.
The bottom line
Webinar technology is easier than ever to use (though there are some notable exceptions), and most of the time professional services vendors aren't earning your business because you can't do it. When they do earn your business, it's more frequently for scale, peace of mind, and/or because hiring a fraction of a team of specialists with deep experience makes more sense than trying to develop an equivalent expertise in-house.
Here at EventBuilder we are interested, of course, in earning your business. I trust you will find the above questions an example of how we roll – we give before we get and we'll have the integrity to only work with you if it's a win-win relationship. Give us a call?