2-Factor Authentication
Last updated: March 4, 2022
EventBuilder takes privacy and security seriously. As part of that on-going commitment, we've added 2-factor authentication to all EventBuilder Portals.
Verification Options: Email, SMS Message, or Authenticator App
Users will be prompted to select where they will be sent a one-time access code.
Log into the Portal with your username and password. The following window will appear:

Email verification is set as the default. After the first successful login with email verification, Users can add two additional verification methods to their User record: SMS Message or Authenticator App.

SMS Message
To configure SMS Message verification, access the User Account record and add the phone number that will receive the access code in the 'Mobile Number' field:

Authenticator App
To configure the Authenticator App method, navigate to the bottom of the User Account window: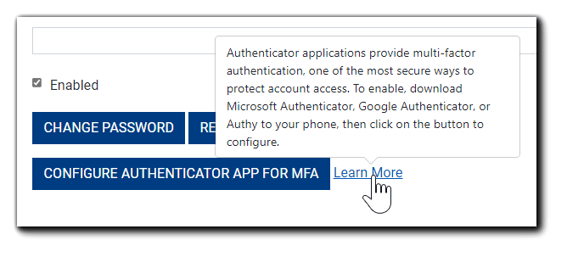 Download a supported authenticator app to your cell phone - Microsoft Authenticator, Google Authenticator, or Authy. Click on the blue "Configure Authentication App For MFA" button, and scan the QR code in the window that appears: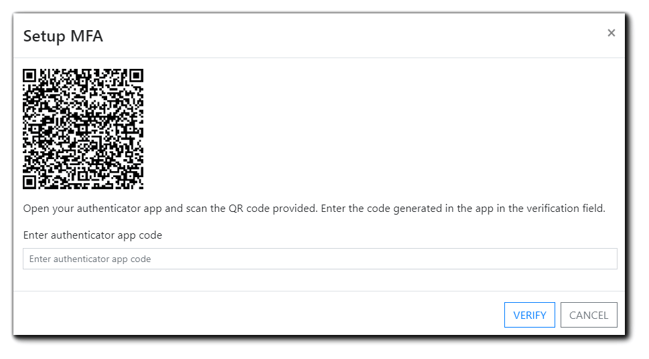 Enter the code provided by the app in the field provided and click 'Verify.' The Authenticator App method will now be available to the Account User for multi-factor authentication upon login.
Users will be prompted to enter an access code each time they log in to their EventBuilder Portal.