Pages Overview
Last updated: December 16, 2020
EventBuilder's Pages feature allows Organizers to collate/group together similar events onto one page, accessible to Invitees via a single URL. Organizers can create customizable Listing or Search pages, with options for registration efficiencies, source tracking for marketing purposes, and layouts.
Types of Pages
There are two main types of Pages in EventBuilder: Listing Pages and Search Pages. A third type, Custom Pages, are also available.
Listing Pages:
Listing Pages allow Organizers to promote a single URL for a group of events. When Invitees navigate to a Listing Page, they can select the events they wish to attend and register.
With Registration Efficiencies enabled during page setup, Invitees can enter their information a single time to register for their selected events at once.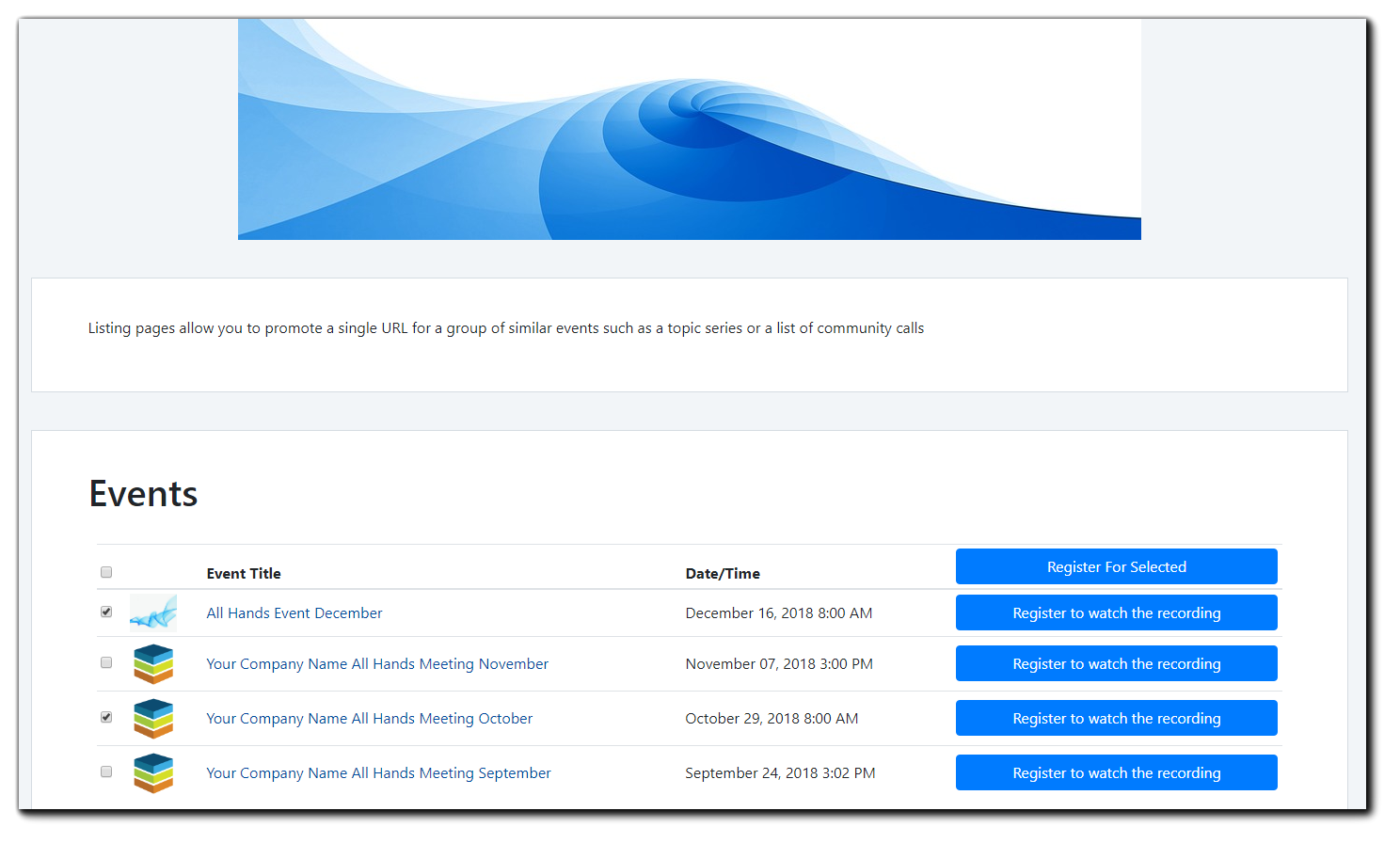 Search Pages:
Search Pages work similarly to Listing Pages, however, Invitees are empowered to search for events they are interested in attending. Organizers use event Tags as appropriate to group events together and target their intended audience. The Invitee's search results are limited to the events specifically tagged by the Organizer.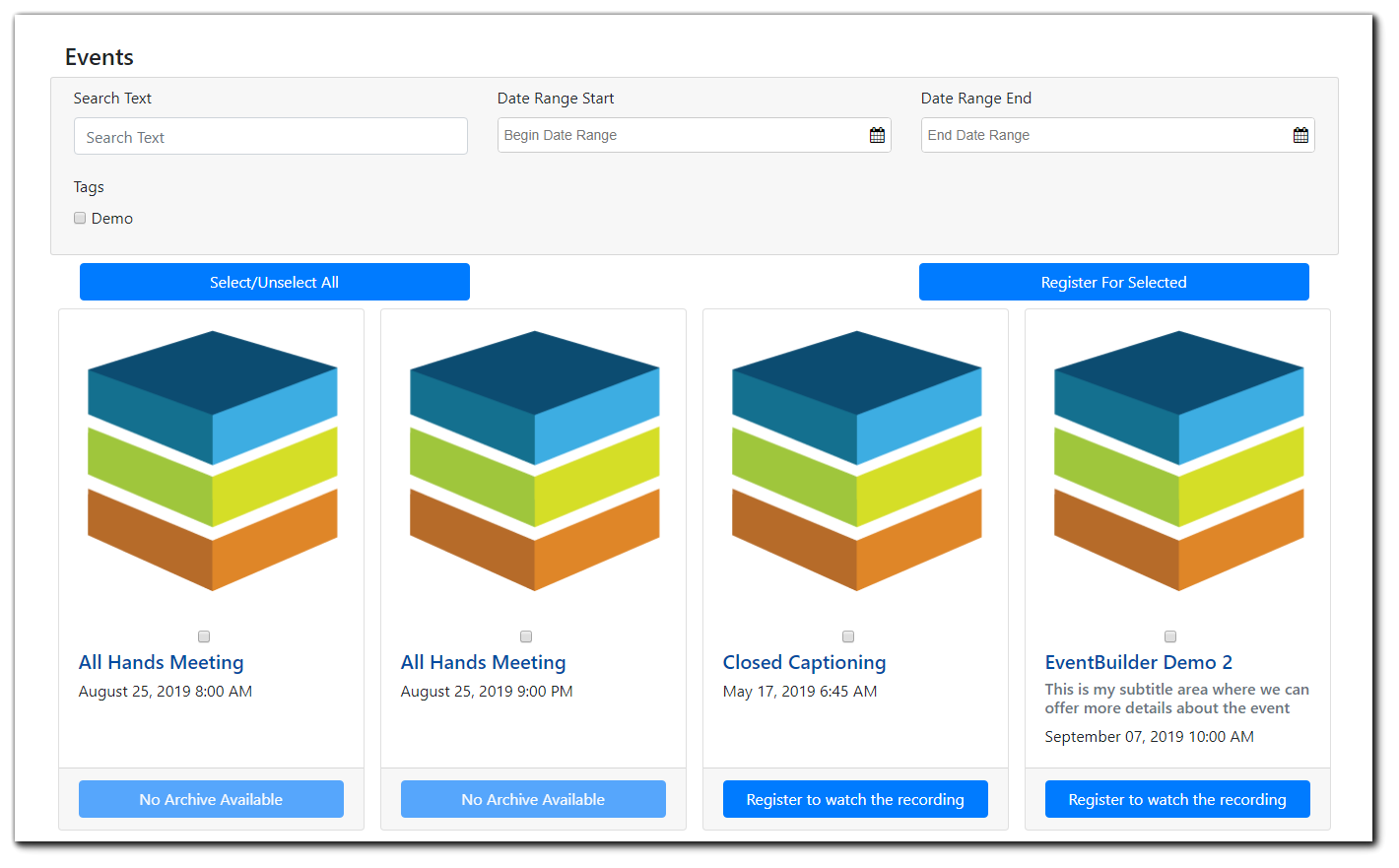 Custom Pages:
Custom Pages are available for Organizers to create a standalone web page with custom content related to their company, events, provide links to a Listing and/or Search Page to help direct Invitees or provide additional information, and more. Html, images, video content, and style sheets are all supported.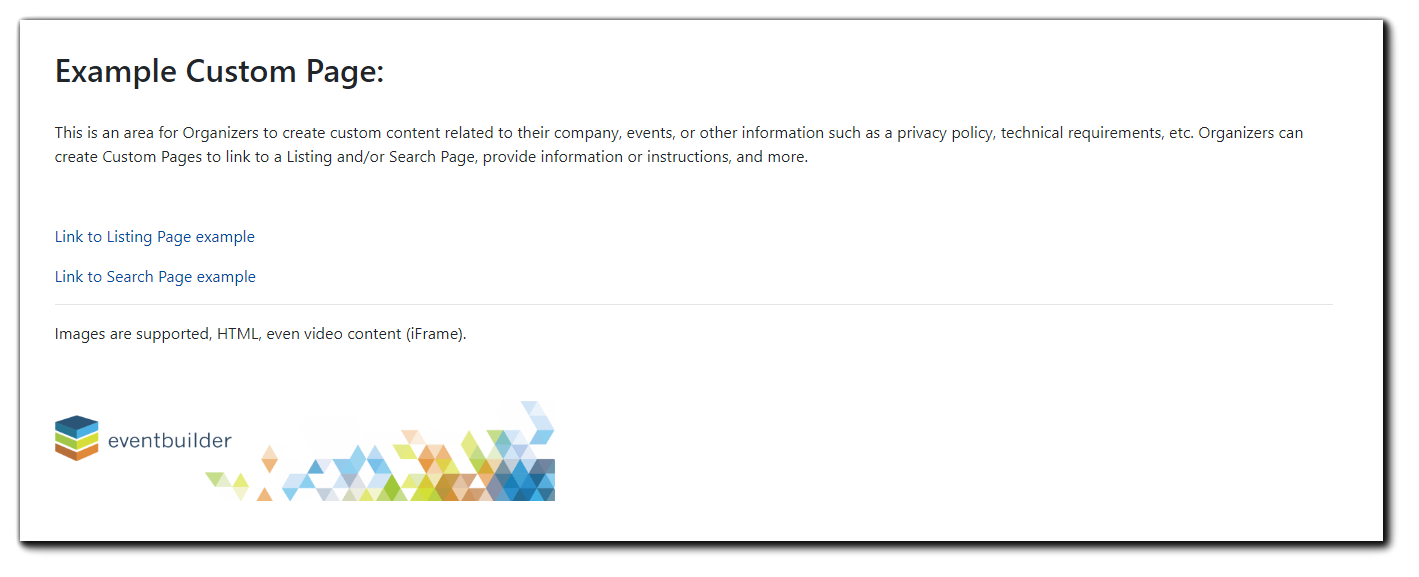 ---
Next: How to Create Pages
---