Streaming Console: Attendee Experience
Last updated: May 11, 2023
EventBuilder's browser-based console streams presentations and video to live Attendees, providing them with a convenient, no-download experience for viewing presentations and videos. The Attendee Console includes features such as polls, messages, and file downloads.
Attendee Console Launch
Attendees are provided a link to the Event in their Confirmation e-mail that launches the streaming Attendee Console in their chosen default browser. Attendees can join the EventBuilder Stream up to 30 minutes before the scheduled live start time. Upon launch, they will see the opening hold image and hear pre-event hold music if selected. Moderators set the default panel view for Attendees in the Moderator Console.
Note: For Microsoft Edge users on mobile devices, we recommend turning off the vertical tabs functionality.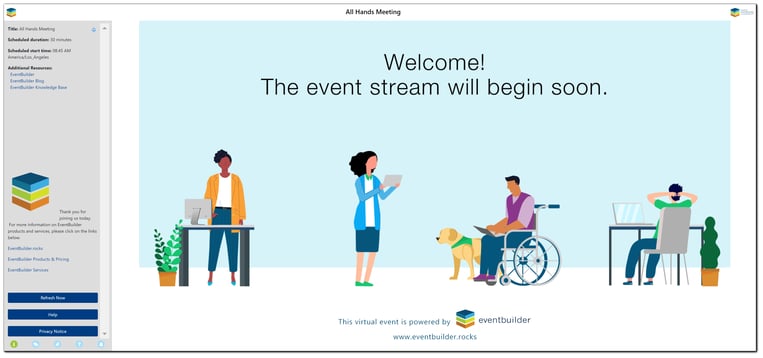 Attendee Engagement Tools
Attendee engagement tools are located at the bottom left of the Attendee Console.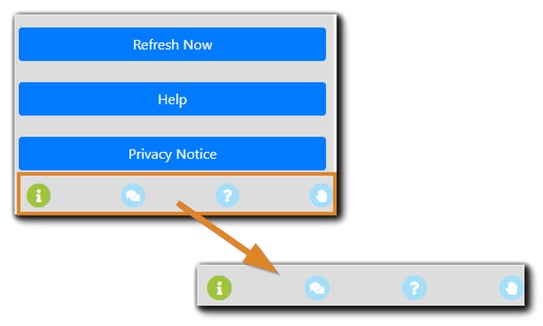 Information Panel


The Information Panel displays the following: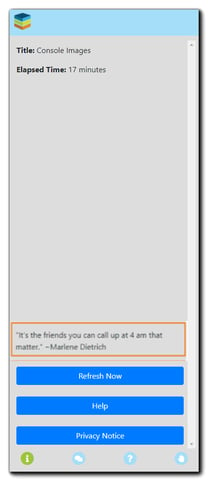 Basic Event Information - Title, Presenter(s), Scheduled Duration, Scheduled Start Time.
Custom Info Panel Content - Custom content. Configured on the Engage Step in the Event build.
Attendee Troubleshooting Tools - Connection troubleshooting tools for Attendees, including a refresh browser option and a Help button that launches the System Test page.
Messages Panel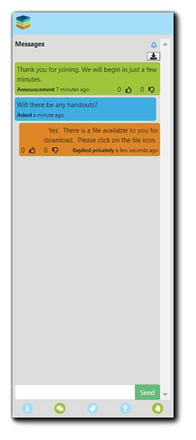 Attendees can read Announcements, ask questions, react with thumbs up/thumbs down icons (Attendee sentiment, if enabled), and view Presenter responses on the Messages panel: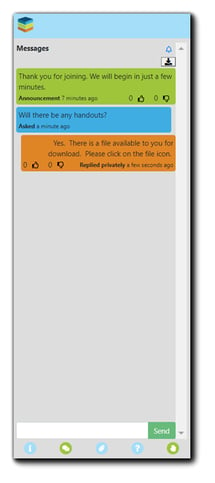 Messages are color-coded: Green messages indicate Announcements, Blue messages indicate Attendee questions/feedback, and Orange messages indicate a Presenter/Moderator answer.
Direct Messages
Moderators can send direct messages to an individual Attendee via the Console. They will receive a notification in their streaming console: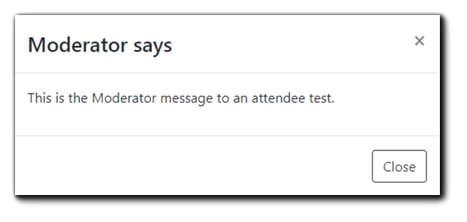 To reply, the Attendee will close the notification and navigate to the Messages panel
Files Panel

If documents or other files have been made available to Attendees for download, they will appear as hyperlinks on the Files Panel.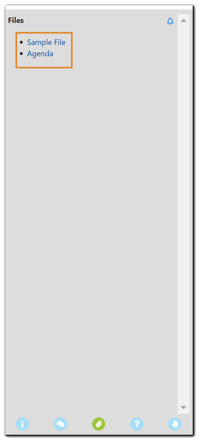 Polling Panel

When Moderators or Presenters publish polls from their Moderator Console, the Attendee's screen will automatically change to the Polling view.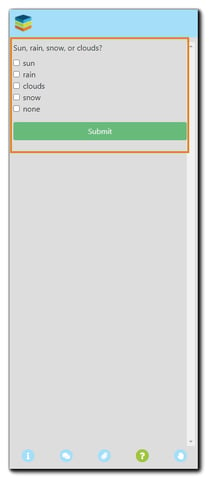 Moderators can choose to share answers to polling questions with Attendees: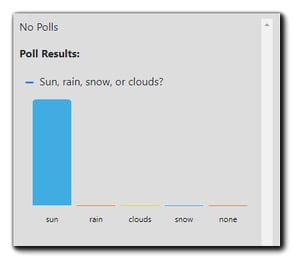 Raise Hand Feature

With the Raise Hand feature, Attendees can respond to informal Presenter and/or Moderator questions. The Raised Hand icon will appear in the Attendance widget in the Moderator Console: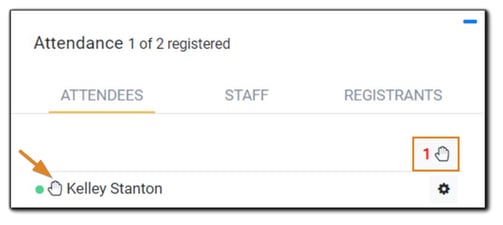 Post-Event Survey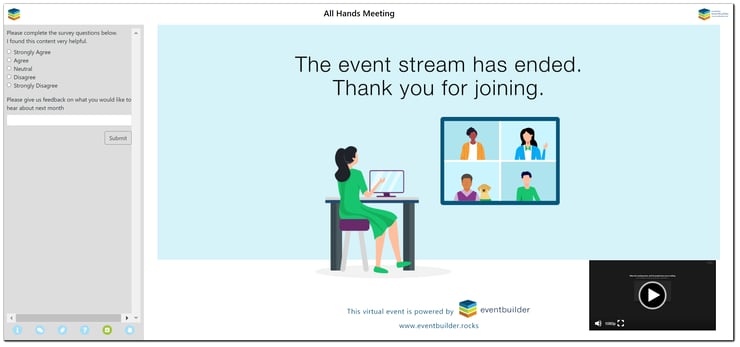 If a post-event survey has been enabled, the survey will appear in the left panel after the stream has ended. Surveys can also be sent via EventBuilder's system-generated emails, configured on the Communication Step in the Event build. The email includes a link to the survey questions: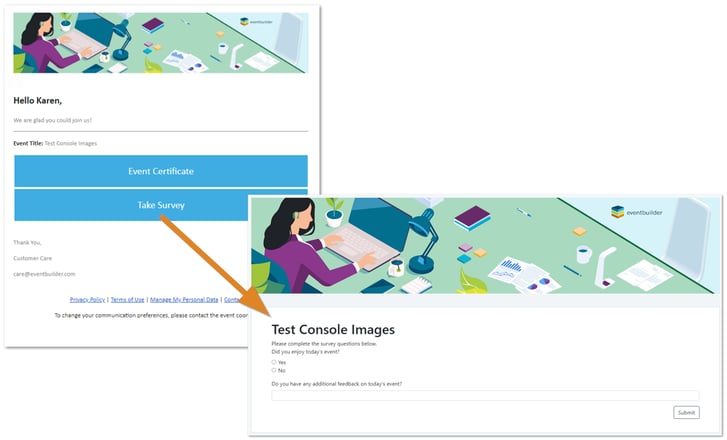 With the Post-Event Survey link sent to Attendees via email, Organizers can provide Attendees another opportunity to complete the survey after the Event's completion for feedback and reporting purposes.
---