Recent Articles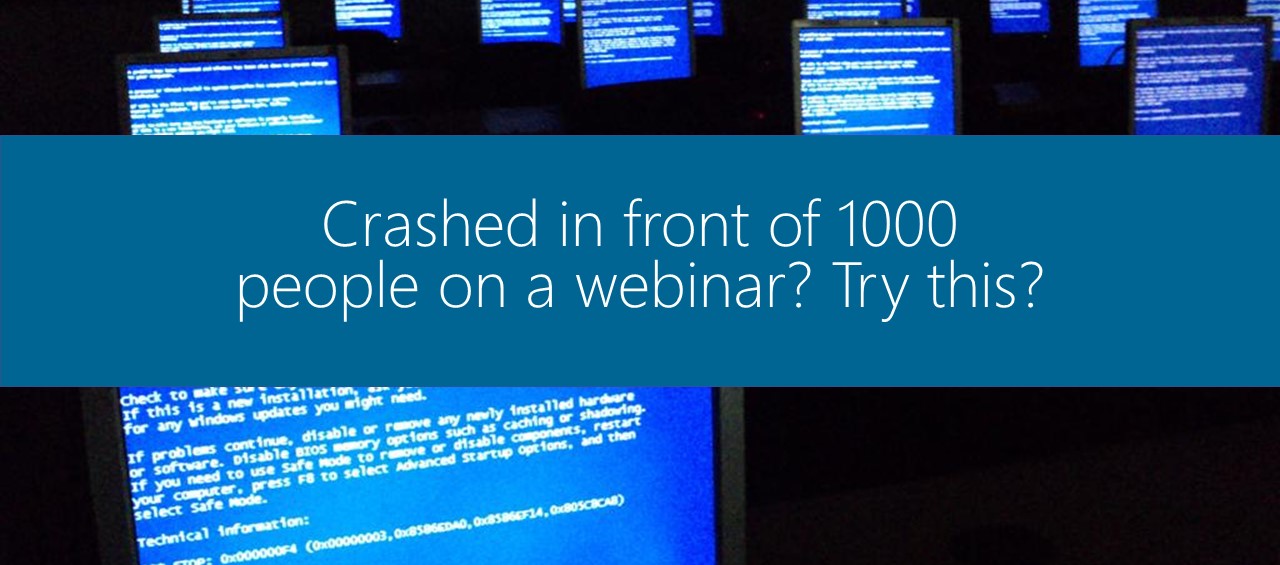 You're in front of 1000 people doing a live demo. Your computer takes the proverbial dump. Now what?
---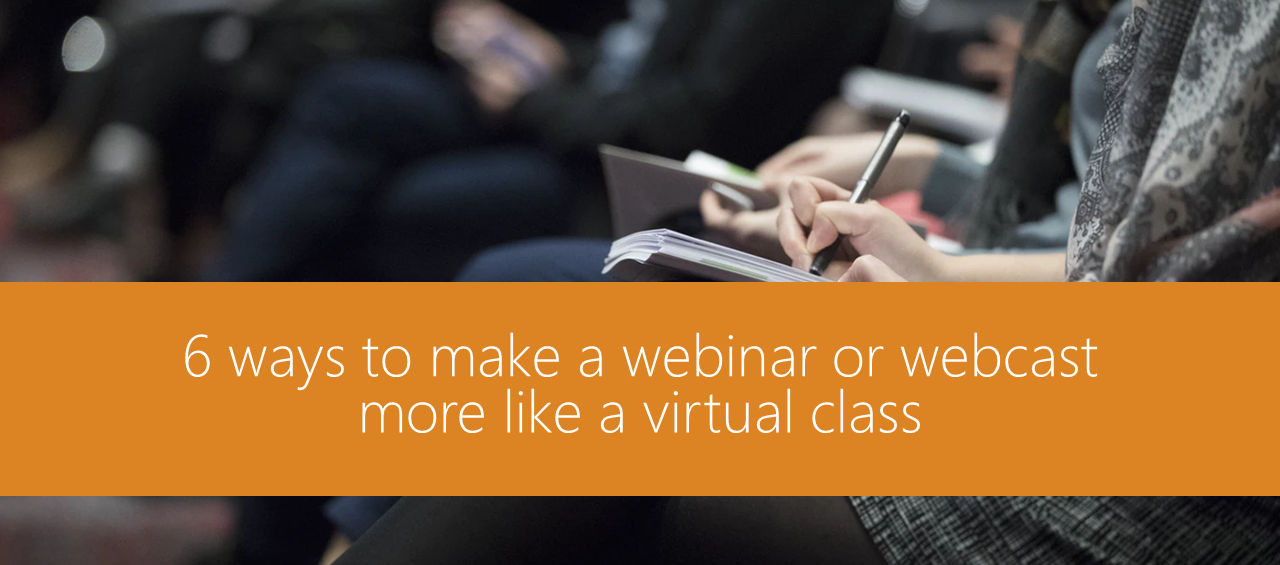 There's a time and a place for lecture or broadcast for communicating information, but we also know that they can be lower-efficacy means of adult learning. So what do you do when you are very much concerned for the learning outcomes of your audience?
---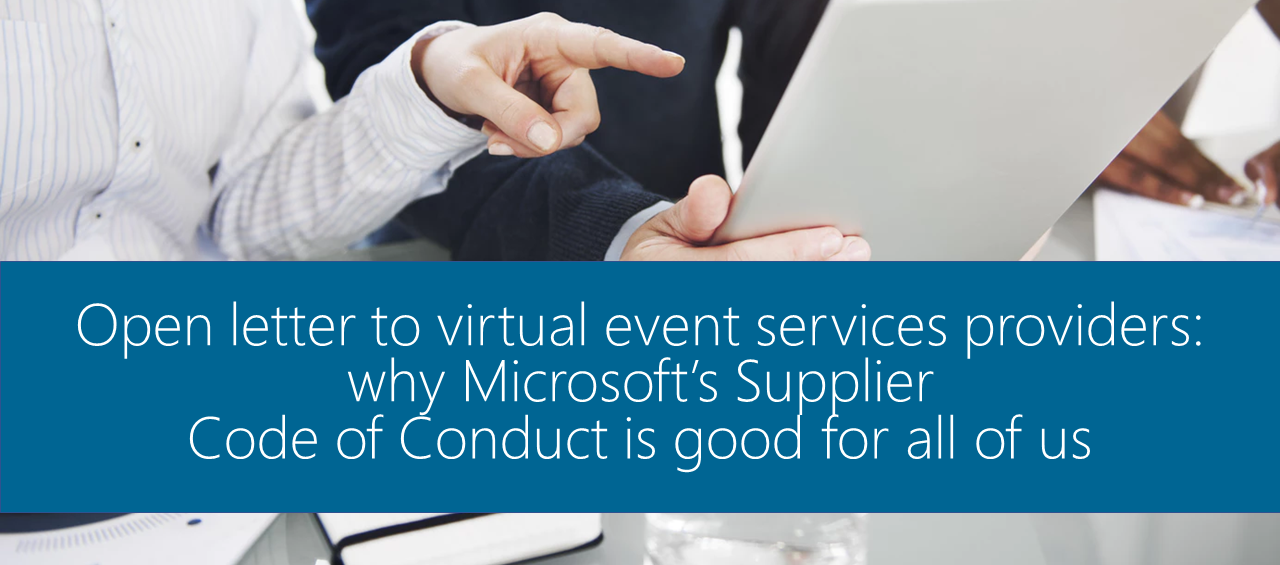 EventBuilder is proud that our little 17-person organization is an approved Microsoft supplier. We like to think we are big enough to work with anyone, but we're small enough to keep it personal. And when it comes to managing webinar programs, we think Microsoft's Supplier Code of Conduct is something webinar professionals should take seriously (regardless of whether or not you're a supplier to Microsoft).
---